Budget Websites
We understand that it might be difficult to allocate a budget for a custom-designed website, especially if your business is new. That's why we offer a more affordable solution: a website from a pre-made design.
A Website That Can Fulfill Your Business Goals
Get Your Business
On The Map
Let people know what your new company has to offer. The header section includes a tagline and a call-to-action button. Plus, the services section lets you highlight your top 3 services along with a brief description of each.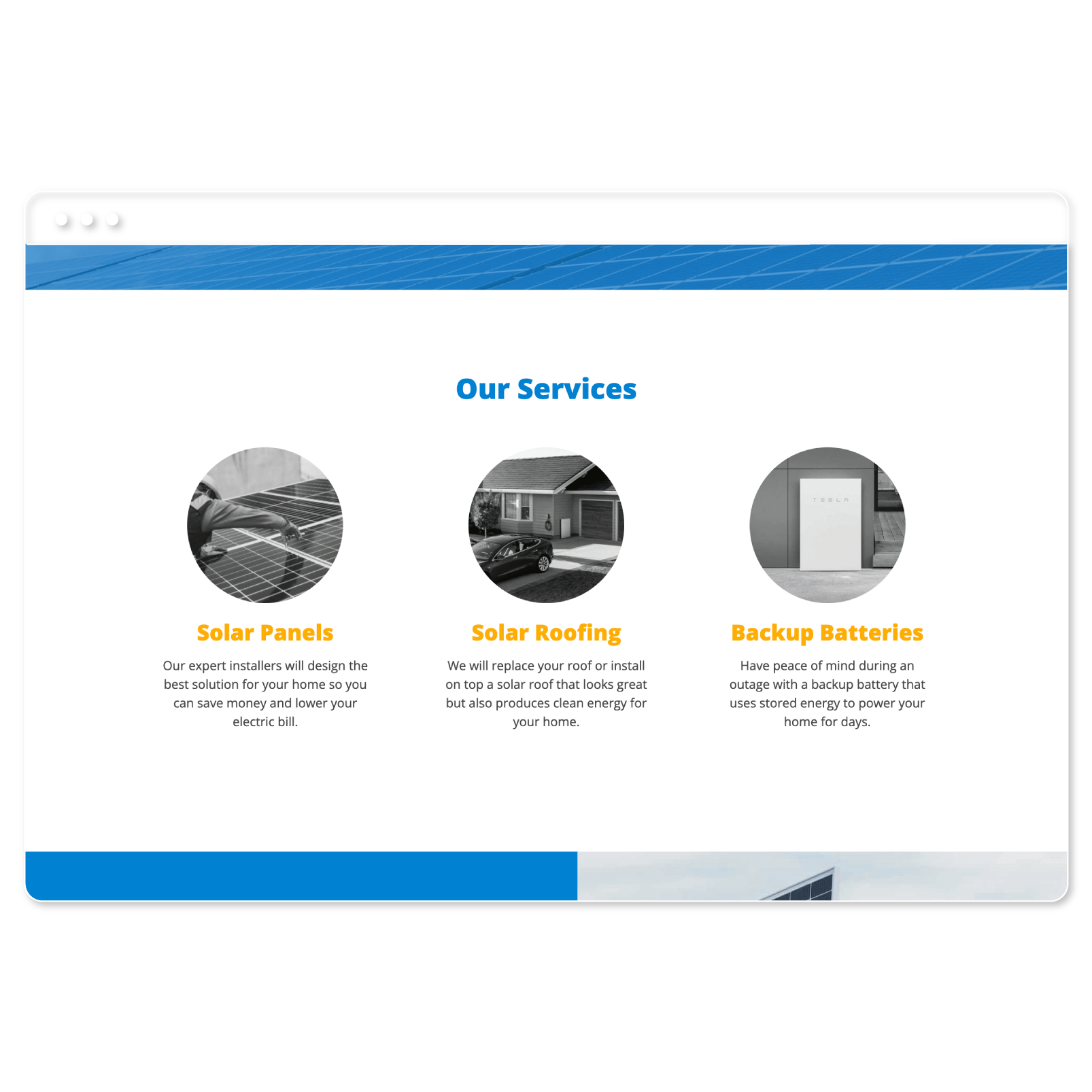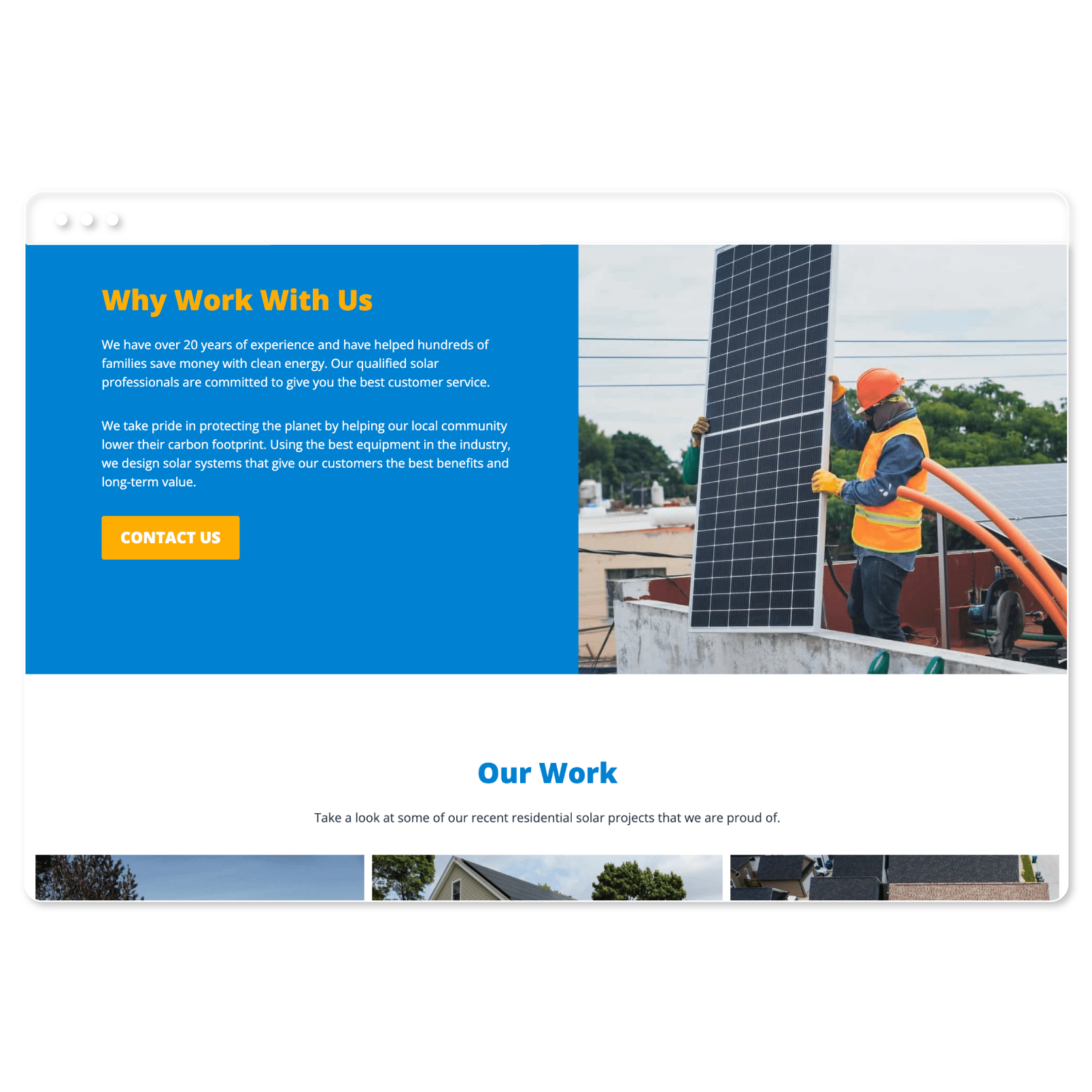 Stand Out From The Competition
Convince your audience that your company is better than the competition with the Why Work With Us section. Then, impress them with a few photos of your work and show them you're an expert in the field.
Get More Leads
Let the website be a sales rep for you 24/7. With the simple contact form included in your website, you can collect information from prospects. Get ready to close deals and grow your business!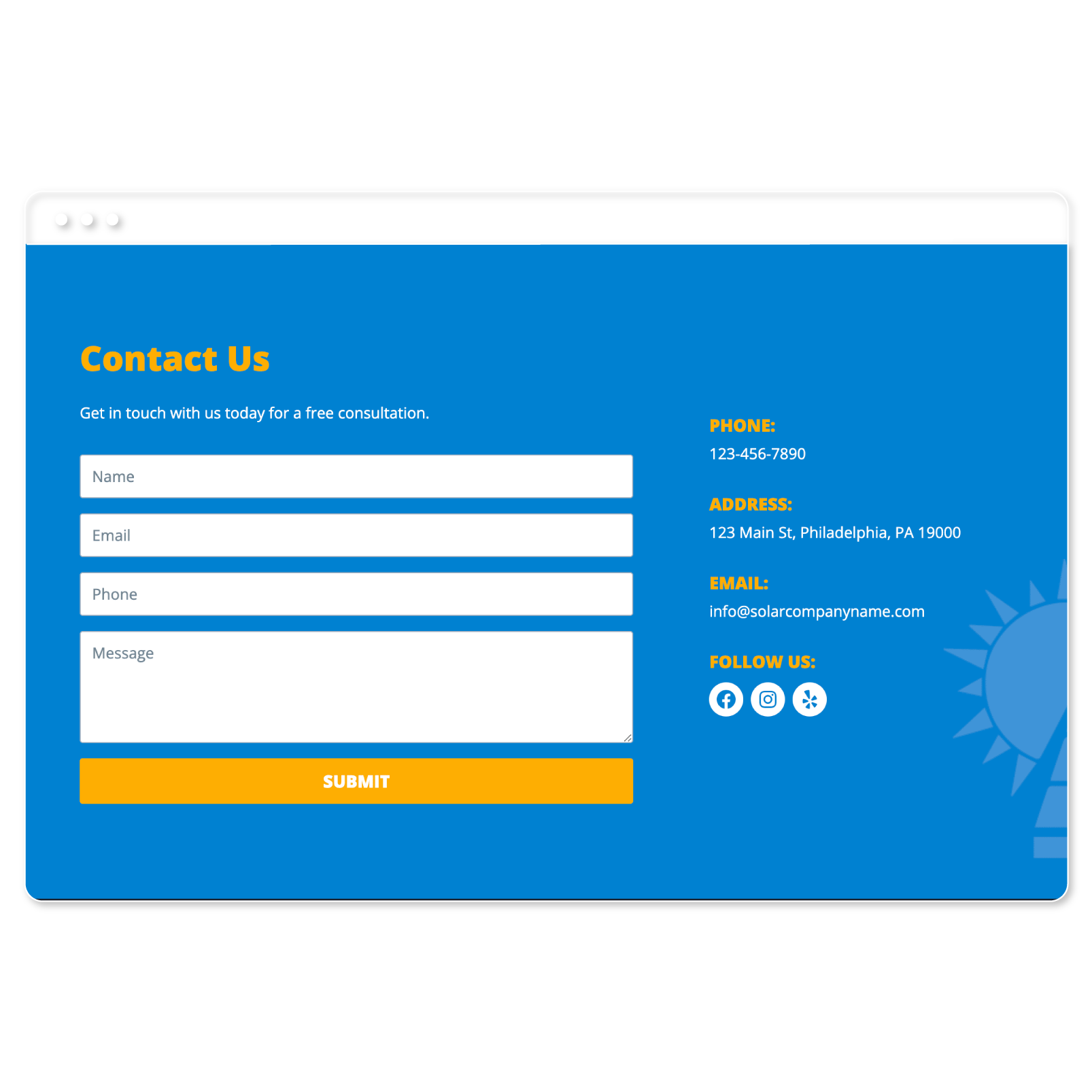 A Professional Website at an Affordable Cost
Our budget website design is perfect for those small businesses that understand the importance of having a professional online presence but have a tight budget. Using a pre-made design allows us to provide quality work at a lower price with a much faster turnaround.
The pre-made design has everything you need to get your business on the map and start getting leads. You will have a fully functional website with your logo, colors, text and images. Plus, it will be the perfect foundation for when you're ready to upgrade your website design to our Essential or Premium website designs.
Get Your Professional Website
Just fill out the form with all of your details and we will be in touch soon!