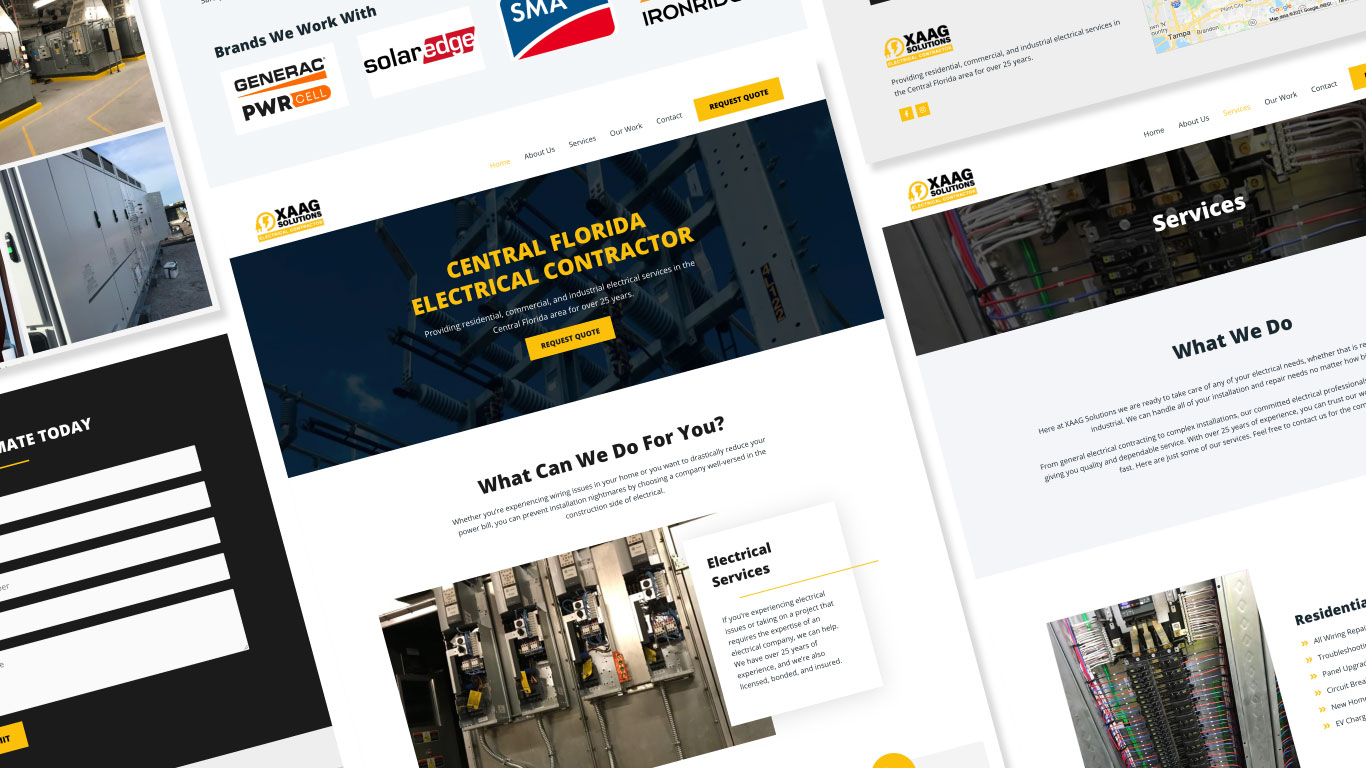 XAAG Solutions
XAAG Solutions, an Electrical Contractor in Central Florida, had recently launched its business. They knew that in order to succeed they needed a website to start building their online presence and attract new customers.
The challenge was to use their current branding to make a cohesive website. We definitely wanted to make this new business stand out. Once we discussed their needs and objectives, I started with a low-fidelity design of their website.
Then, I dived right into development. I made sure to include all of the essential information their ideal clients would be looking for. The final design included an attractive Home Page, with a clear call-to-action button, a list of services, and a contact form. It also included 4 pages (Services, About, Gallery, and Contact).
After launch, XAAG Solutions signed up for a website care plan and doesn't have to worry about updating their website since I take care of everything for them.