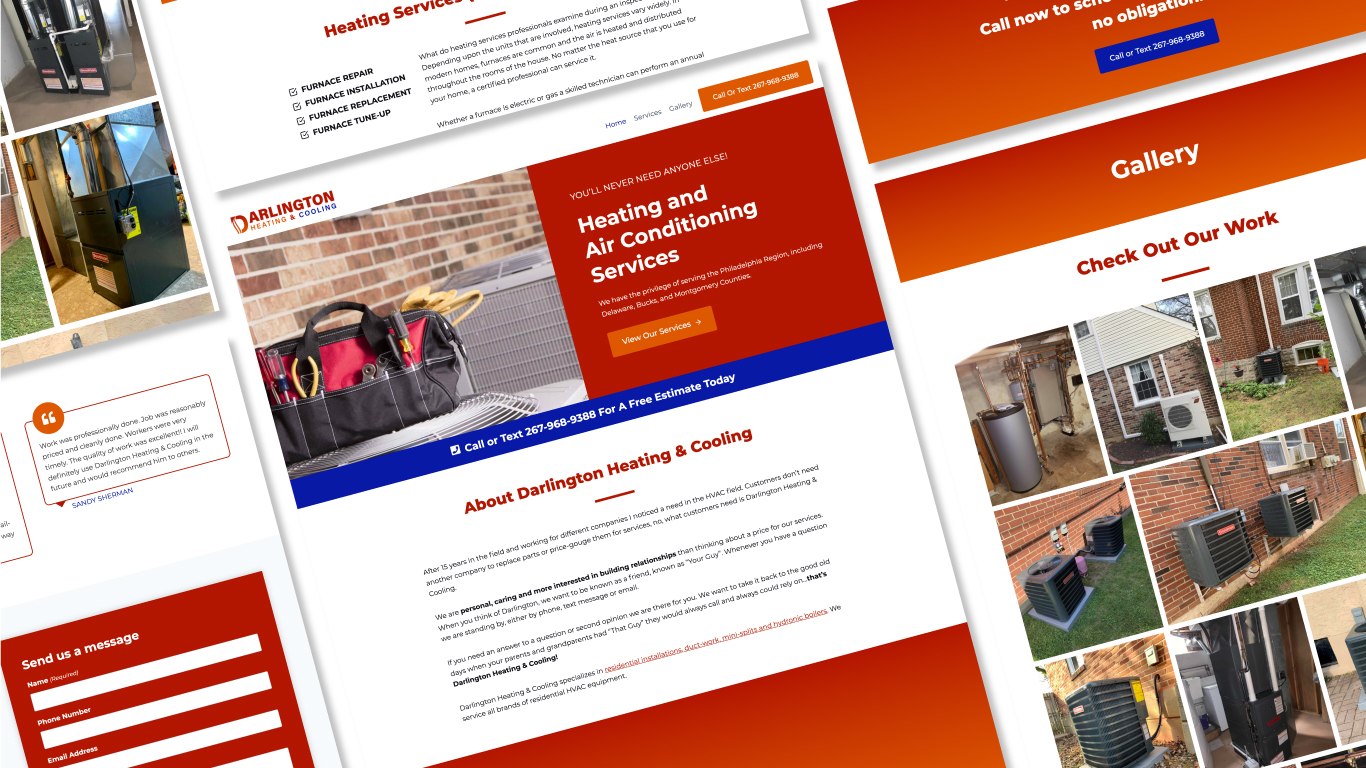 Increased Google Visibility
Professional Look That Stands Out
Darlington Heating & Cooling
Darlington Heating & Cooling is a relatively new company in Pennsylvania. They wanted to give a great first impression with a new logo and website.
For their brand, they want to be known as a personal and caring company. They even say on their website, "When you think of Darlington, we want to be known as a friend, known as Your Guy." So I got to work on their new brand design! The colors and imagery was strategically selected and the result was a professional logo that truly identifies Darlington Heating & Cooling.
Then, we moved on to the website design. We wanted to make sure all of the information about their services was easy to find on the website. Plus, we made it easy for people to get more information with phone number buttons and a contact form to capture leads.