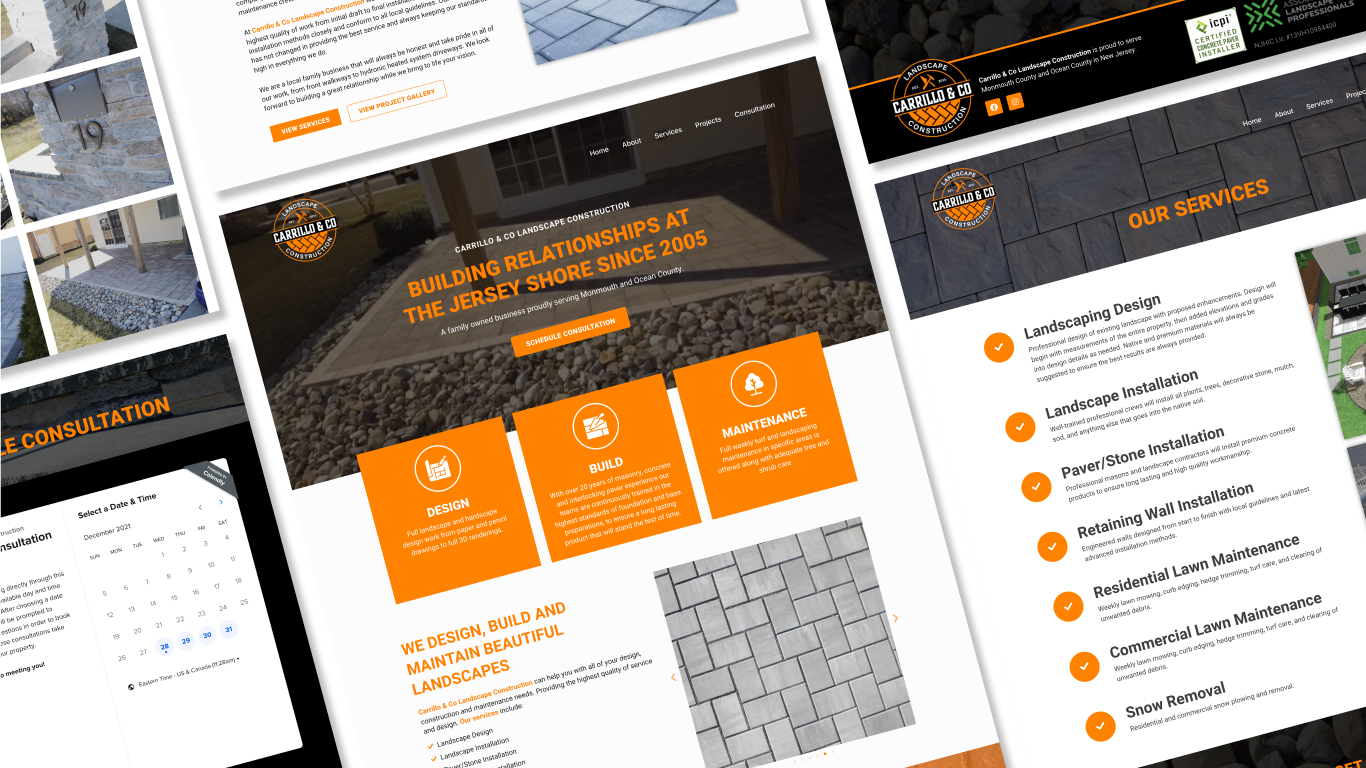 Easy to schedule consultations
Attractive and modern website design
Carrillo & Co. Landscape Construction
Carrillo & Co. Landscape Construction is a family-owned business that's been around for more than 8 years. They pride themselves on quality work and building great relationships with their customers. Their new brand and website design needed to be up to their high standards.
We started bringing their vision to life with a brand and logo design that truly represents their company. Down to the very small details in their logo and color choices we were able to create an amazing brand design.
I also worked on their website design so that they could showcase their beautiful work. The website has a sophisticated and professional look throughout. With a simple white background, the pictures of the landscape construction work really stand out. Plus, the scheduler makes it super easy for prospects to schedule a consultation.