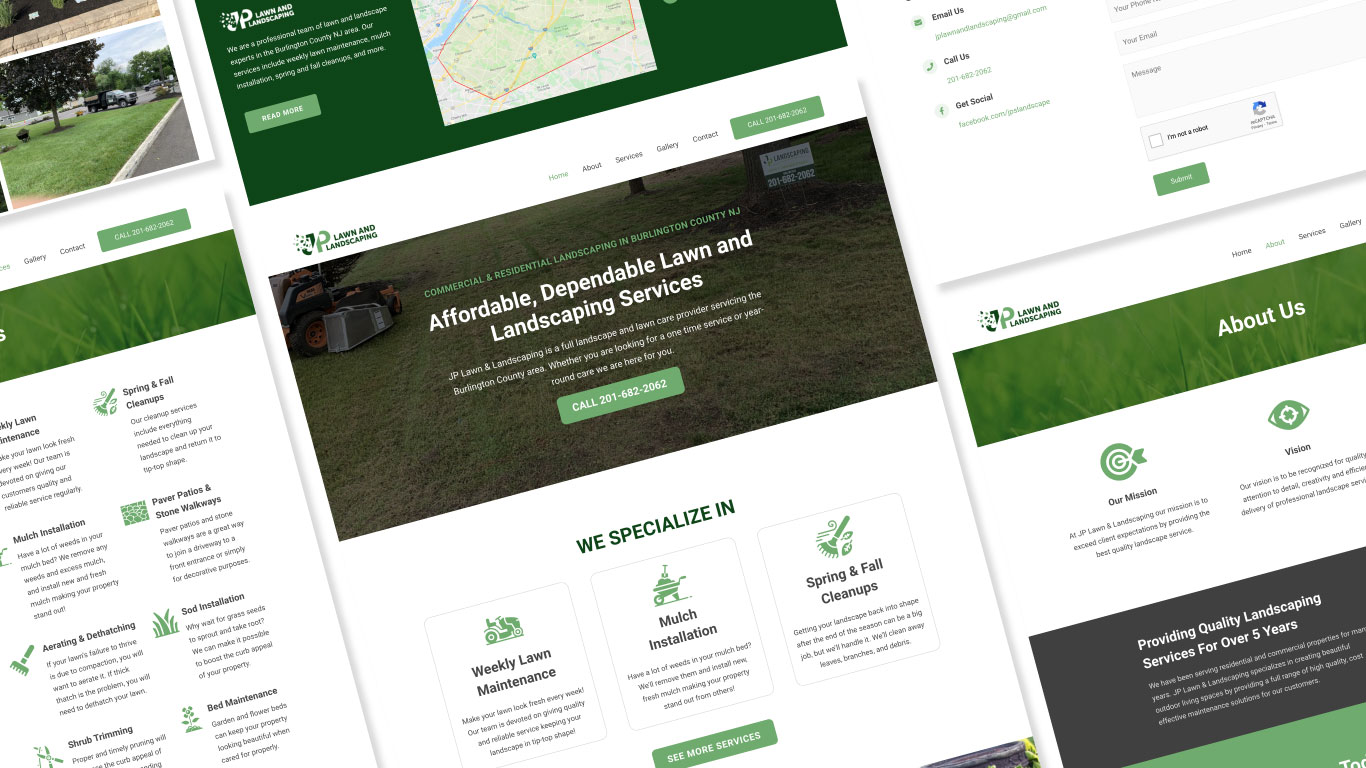 +300% Increase in Profits
JP Lawn & Landscaping
JP Lawn & Landscaping has been in business for more than 5 years. At this point in their business, they knew it was time to give their brand a facelift and have a professional website.
The challenge was to make this young company stand out in their local area. They needed a website that clearly showed what they offer and how they were different than their competitors. So I got to work!
After hopping off of a strategy call, I started with their logo design. I worked on a few concepts and upgraded their color palette. Working along with the owner's vision, I added a touch of leaves to represent the work they do.
Once the rebranding was done, we proceeded with the website design. I designed a website that clearly showed the services they offer along with a simple contact form to capture leads.
The website design included an attractive Home Page, with a clear call-to-action button, a list of features, and client testimonials. It also included 4 pages (Services, About, Gallery, and Contact).