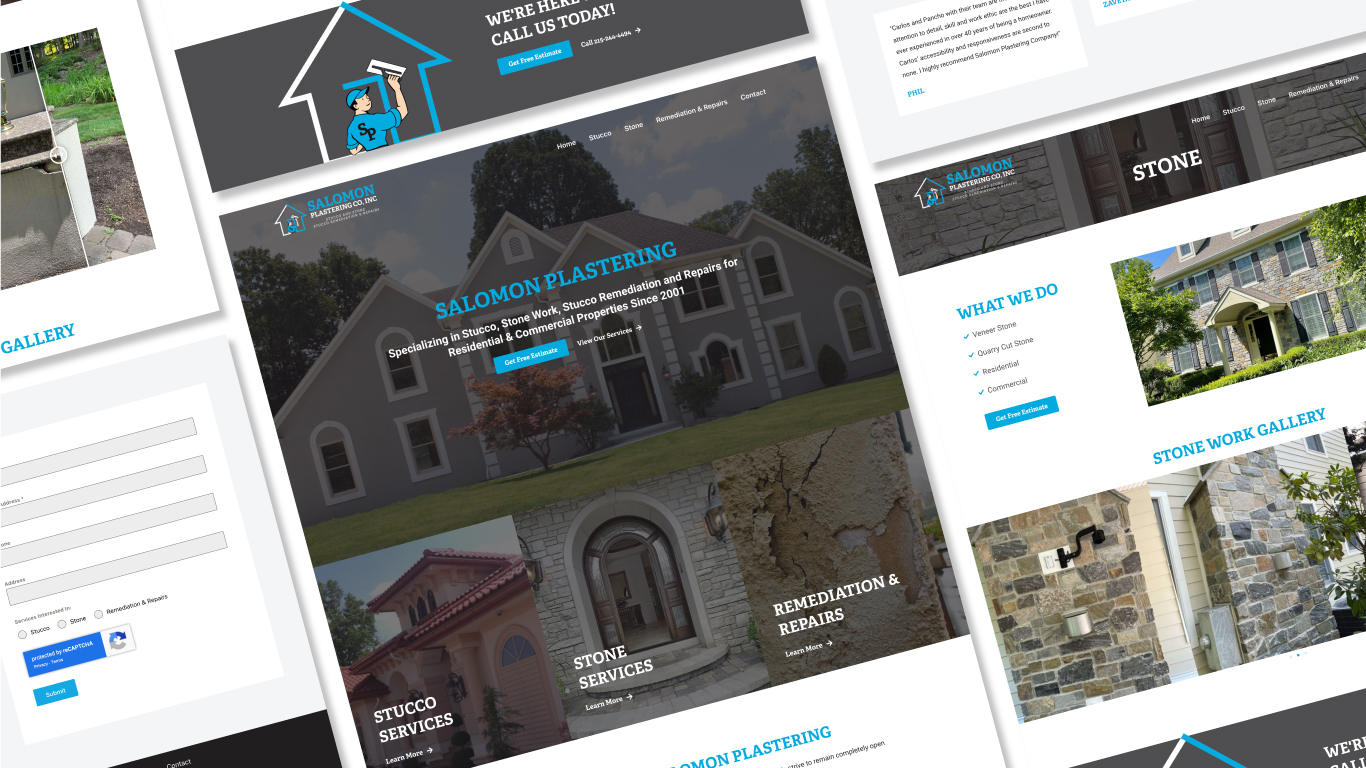 #1 on Google Local Search Results
1k+ Google Search Views in 6 months
Salomon Plastering
Salomon Plastering has been in business since 2001 and they had a logo and website that wasn't representing their company well anymore. They were looking for a more modern and professional look. So I got to work!
For the branding design, we used their previous logo as inspiration and added a splash of blue color to give it a fresh look. The result was amazing! This new branding set the base for the website redesign.
We wanted to take all the beautiful photos of their work and showcase them throughout the website design. The pages all have a clean look and are cohesive with their brand. Each service has its own page with a description and gallery of corresponding photos. Finally, the contact page makes it easy to collect new leads.