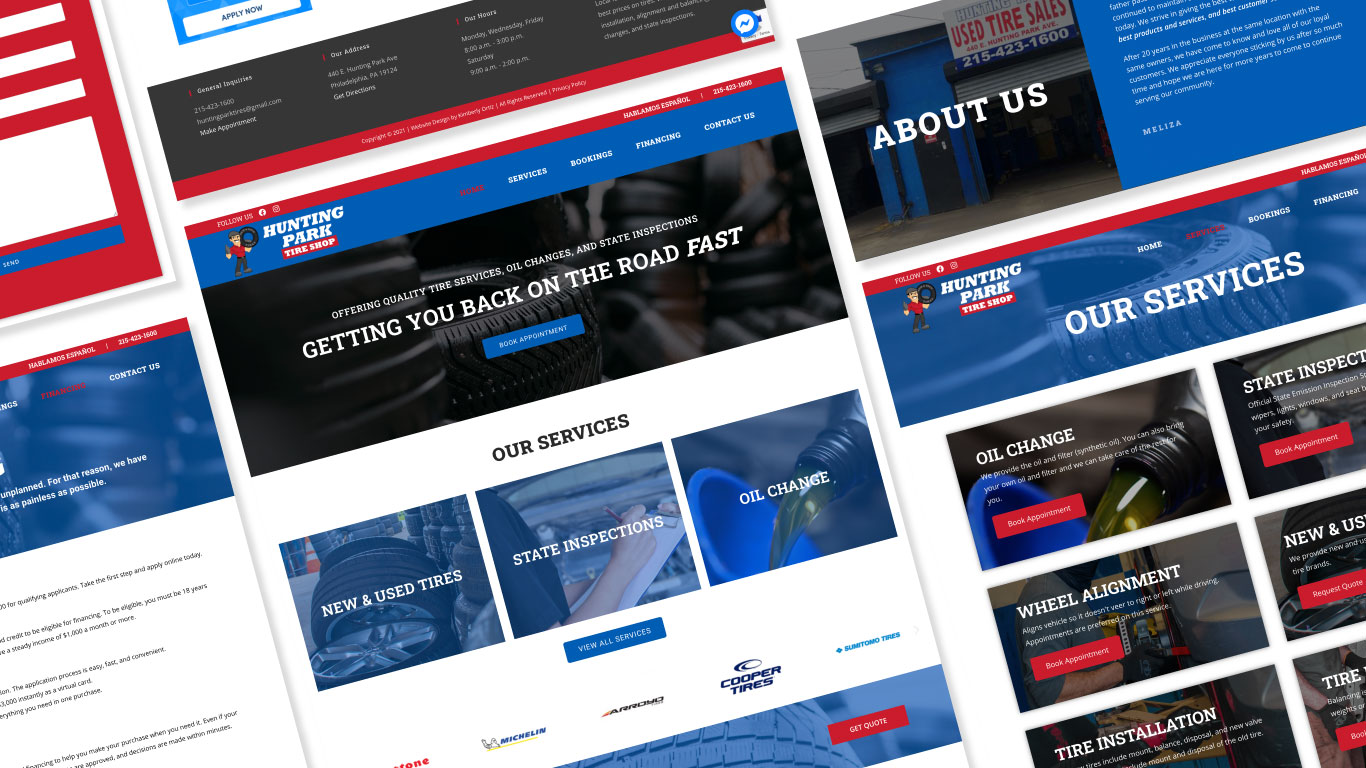 Hunting Park Tire Shop
Hunting Park Tire Shop has been in business for more than 20 years. However, they didn't have a brand that truly represented them. They also did not have an online home, a website.
This tire shop needed a brand design that was easily remembered as well as a professional website. They needed a way to keep their loyal customers coming and attract new clientele. So I got to work!
First, I started with their new logo design. After filling out our branding questionnaire, we worked together to sketch and create a brand character that represented the founder of the company. The colors were upgraded to match their message and the overall feel of the automotive industry.
Next, we started working on the website design. We wanted a site that would be easy to navigate and one that would give a great first impression. In addition, they wanted their customers to easily book appointments for their services.
The website design included an attractive Home Page, with a clear call-to-action button, Frequently Asked Questions, and Client Testimonials. It also included 4 pages (Services, Financing, Bookings, and Contact).